Intro
Many gamers are looking for an inexpensive headset, easy to use right out of the box. However, adding other extra features and various connection choices can give users an edge. The Turtle Beach Recon 70 somewhat delivers the goods, so it's essential to find out if it is the right headset for you.
Let's find out if this gaming headset lives up to the hype.
Who is the Turtle Beach Recon 70 for?
A gamer in need of a gaming headset with good interoperability across gaming platforms.
Individuals in need of a low-cost solution to the loud noises and beeps that have taken over their homes
Turtle Beach Recon 70 Review: How Does Using it Feel?
This is a stripped-down headset, from design to functionality. But if you're in search for a headset with a lot of features, this one has a lot going for it. The compatibility with most gaming consoles makes it highly functional.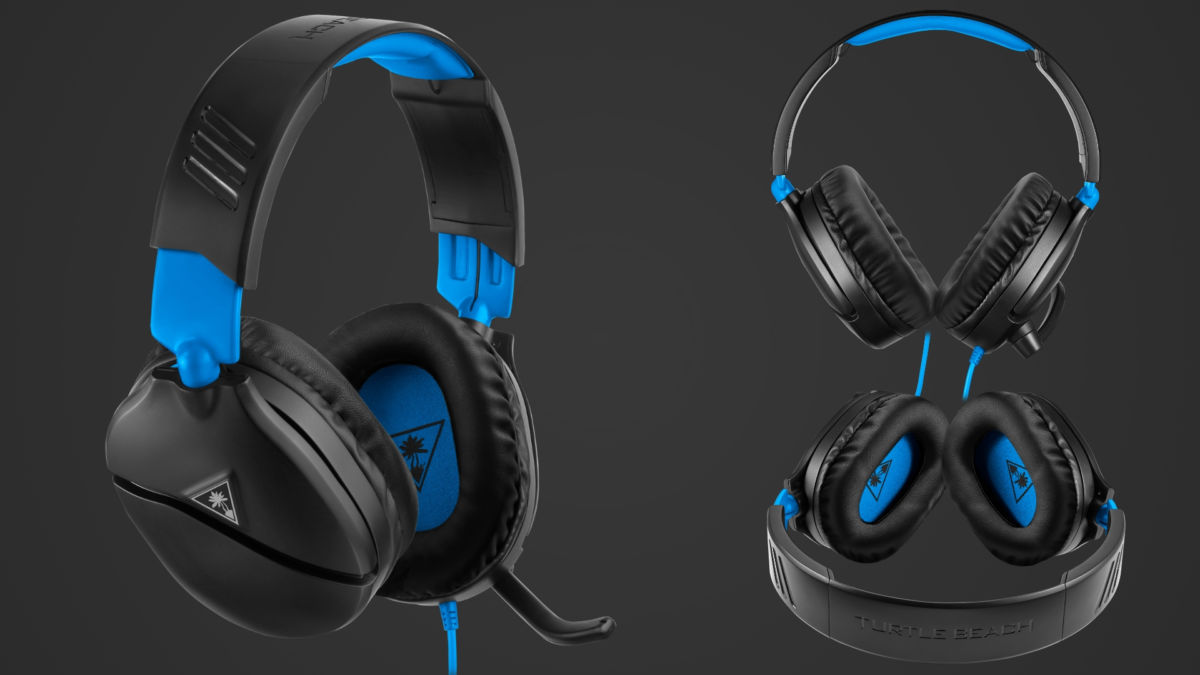 Leatherette cushions adorn the headband, padded with hard plastic with a great matte feel. Despite the absence of metal, this headset nevertheless feels solid in hand. It doesn't squeak, the headband is tight enough to feel safe, and the whole design is pleasant. With a pivoting hinge that enables this headset to lie flat, as well as external hinges that allows reasonable degree of tilt for varied head shapes, this headset is a great fit.
Few frills or angular components complicate things that can add possible bad spots to the Turtle Beach Recon 70's design. Because of the tiny ear cups and thick leatherette, those wearing glasses may have difficulty achieving a tight seal. For my part, no issues was reported after wearing it for long periods, even though I wear glasses.
Using it is as simple as you would imagine. Setup is as simple as putting it into your computer's dedicated 3.5mm cable connection. You will also find the volume control and a microphone that mutes after flipping it up on the left. The simplicity of the process means that it won't take a lot to get used to.
Read also: Razer Barracuda X Headphone
Game Time with the Turtle Beach Recon 70
Focusing on the essentials of gaming this headgear can give you an edge when playing games on different platforms, thanks to the interoperability. In our testing, many action games played fine on PC, and any game that doesn't depend on directional audio will do just well with the Turtle Beach Recon 70.
For gamers on Xbox One and Windows PCs that support spatial audio, there is even the option of a virtual surround sound experience if you so want. This version of Windows Sonic does the job, but it's noticeably less refined than other solutions.
Don't worry if your platform doesn't support it. If you're playing a shooter or a battle royale game, surround sound isn't going to make a huge difference to your success.
The Headphone's Sound System.
The Turtle Beach Recon 70's sound is pretty accurate for a gaming headset within it's price range but with significant exceptions to its bass output. It's unusual to see a gaming headset de-emphasize the bass since it's usually the case that the bass is pushed to the limit.
When playing music, the frequency response of this headset is indicative of bass lines that are less dominant than they are. In Run the Jewels' "Ground Below," the bassy rhythm at the song's beginning is a perfect example of this. It doesn't add anything to the song's energy and leaves the user out of experiencing the bassy nature of the music.
You may want to consider the 2nd Generation Turtle beach stealth 600
Since the layering and blending of sounds during gaming is less sophisticated than in music, audio sounds like this is less of a problem for game developers. There's no way you won't be able to hear an explosion, even though the rumbling is a lot less than it should be at that precise time.
The Turtle Beach Recon 70's noise isolation is average for a gaming headset, so it's not terrible either. The very thin ear cushions will block out only infrequent sounds from the house. Although the Recon 70 headset is designed primarily for gaming, it isn't necessarily intended for other purposes, such as listening to music while driving.
How well does the Turtle Beach Recon 70 microphone work?
This headset has a better microphone than most gaming headsets on the online marketplace, despite the inconsistent audio output. We have used headsets that cost ten times as much as this one but with a lot less audio quality.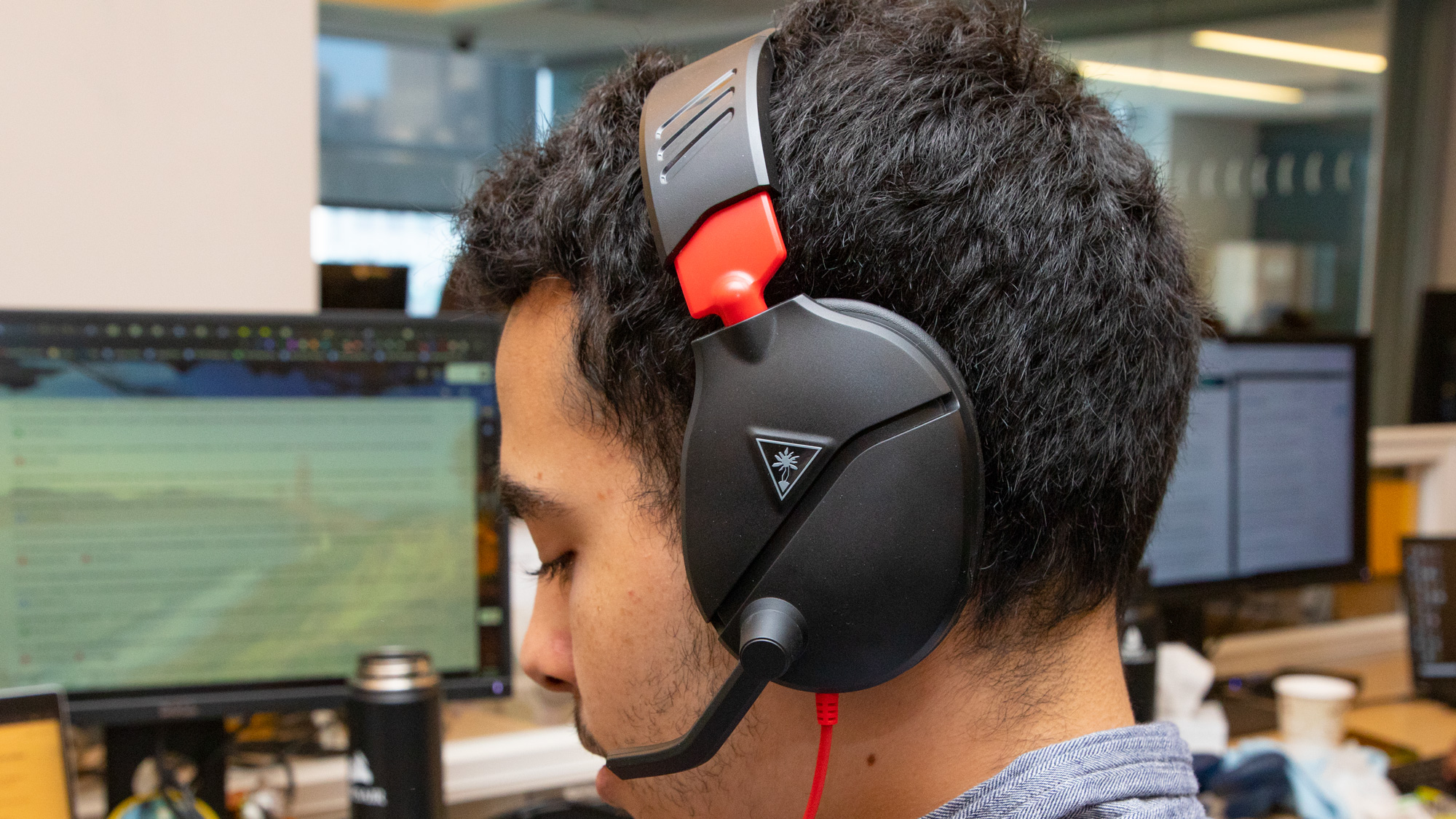 A lack of loudness is the only real issue with this microphone. You may need to consult the owner's manual to make the right adjustment to get the best out of the microphone for conversations and conferences calls. Once that's worked out, what you have is a fantastic microphone.
Alternatives to Consider
I don't think there are many factors to consider in this situation. When it comes to sound quality, the Turtle Beach Recon 70 delivers, as does the quality of the converted audio and the comfort of wearing it for an extended time. It's hard to think of anything better than this if you're looking for an easy solution to a gaming headset. However, if this doesn't meet your requirements, there are many excellent alternatives.
Turtle Beach is an excellent choice for those who solely worry about cost and performance. 3.5 mm splitters are available for PCs that don't provide support to a single connector for a microphone and headphones.
Though it costs twice as much, the HyperX Cloud Alpha boasts superior audio sound, with more comfy construction, and top-notch isolation system. On the other hand, have a look at the Razer Kraken X with dedicated eyewear channels, making it a better choice for gamers on a budget who want to wear glasses. Regarding audio accuracy, the JBL Quantum 50 are better at sound outputs than many gaming headsets in the market. Yet cost far less.
If you're willing to pay a little extra, you may want to consider wireless gaming headphones. They include other capabilities not seen in their wired counterpart. Additionally, wireless headphones are popular among gamers who don't want to deal with the annoyance of tangled wires. A wireless connection to your gaming console is made possible via a dedicated USB-C dongle. There is a considerable price difference between the Arctis 1 Wireless and the Turtle Beach Recon 70. It's worth considering the Arctis 1 Wireless if you've ever wanted to go wireless.