Intro
The Apple AirPods Pro is instantly recognized with a new look and a more robust set of features. While the first model was widely criticized for not closing the ear canal, the new Apple earbuds seal the ear and provide active noise cancellation (ANC). Thus, the AirPods Pro is far ahead of its predecessors in terms of performance.
But is it worth the money and the hype? Let's find out in this detailed review.
Who is the Apple Airpods Pro for?
The AirPods Pro is a true wireless earbud for the newest generation of iPhones. So, it greatly appeals to Apple iPhone customers.
The ANC functionality makes the Airpod pro a rare gem. You will hardly find this feature in other brands apart from Beats, Sony, or Huawei headphones.
Those who work out often will enjoy the fact that the music doesn't just disappear. Additionally, it has increased water and sweat resistance.
Spec Comparison : 2nd Gen Airpod Vs 3rd Gen Airpod Vs Airpod Pro
Single
Enrich our growing community.
---
General admission and member discounts for one adult
One free ticket per special exhibition
Two single-use guest passes per year
Family
Support special exhibitions.
---
General admission and member discounts for two adults
Four free tickets per special exhibition
Four single-use guest passes per year
Patron
Take support to the next level.
---
General admission and member discounts for two adults
Five free tickets per special exhibition
Six single-use guest passes per year
Using the Apple Airpod Pro
The first step in getting the most out of the AirPods Pro is to choose which ear tip size works best for you. If the ear tips are overly large or too little, they'll cause some discomfort.
The ear tips will stay in place in your ear canal after you've chosen the correct size. It would help if you didn't have to fiddle with too many settings after you've paired the AirPods Pro with your phone. The idea behind the product is to be something that "simply works," like any other Apple device.
See if the Apple Airpod Max is for you
The AirPods Pro includes a few features that make them more helpful than your typical wireless earphones. Transparency mode, for example, enables you to jump in ambient noises so you don't miss anything. Long pressing the stem, which is now a helpful feature rather than aesthetically displeasing, allows you to enter transparency mode. To go on to the next track, you must first press down on the stem three times in quick succession.
Additionally, there is an ear tip fit-test that you can do to confirm that they properly fit in your ear canal. To access the fit-test, activate the Bluetooth settings by selecting the AirPods from the list, followed by touching the little "I" symbol next to the list. If you're using iOS, you can also rename them, turn on or off active noise cancellation, configure the tap and hold feature for each earbud, and do an ear tip fit-test. A new pair of ear tips or a proper test of the active noise cancellation will be performed during this procedure.
Apple has also redesigned the ear tips. The tips were developed exclusively for the AirPods Pro, unlike other earbuds that utilize the same ear tips. Each earbud has a little area around the speaker driver where the ear tip snaps into place pleasantly and securely. These are no longer squeezable around the nozzle since they don't have an actual nozzle.
The Apple AirPods Pro is equipped with the "Find My AirPods" function, so if you misplace your headphones, you won't have to worry. Apple iPhone owners will use their phones to find misplaced earphones, provided they have enough battery life. These earbuds are significantly more vital than most people realize and can easily be misplaced.
Apple silently changed the charging case for the AirPods Pro when it released the new AirPods (3rd generation) on October 18, 2021. It's possible to charge your AirPods Pro using your iPhone's MagSafe wireless charger since the case is now MagSafe certified.
Connecting with an iOS Device
For those who have an iPhone or iPad running iOS 13.2, connecting to the new AirPods Pro is like a walk in the park – straightforward as ever. Fortunately, if your device is not up-to-date, the first thing you'll see on your phone or tablet is a message urging you to update the device. With the H1 chip, connecting to other Apple audio products is as simple as pairing a phone or tablet. Pressing "Connect" brings up a tiny card at the bottom, and you're done.
Read also: The quality and features of 3rd Generation Apple Airpods
Then all your other iCloud-enabled devices will be linked as well. You'll get some helpful information about the charging case and both earbuds from the card that shows up. If you put the AirPod back in the case, you'll see a red "x" where the battery life should be. This is a neat trick, but I doubt anybody will find a missing one when they attempt to put it back in the case.
Connecting to Android Devices
The procedure is somewhat different when using Android or a PC with Windows, but it is still the same as with prior AirPods. Once you've entered Bluetooth pairing mode by long-pressing the charging case's button, it should be all set. If you're using Android, you won't use several features like Siri. However, a forceful push of the stem controls both active noise cancelation and transparency mode in Android devices.
Comparing the Airpod Pro Version and the Airpod 3rd Generation
It's not hard to see why the AirPods Pro are so popular with Apple fans: they remedy many of the severe flaws in the cheaper 3rd Gen Airpod. At first glance, there doesn't seem to be much of a difference, but you will notice them when in use.
First and foremost, why is it so vital to get rid of the noise? The solution is two-fold:
Your music will not be drowned out by outside noise, thanks to the AirPods Pro's ability to seal to your ear canal. This prevents auditory masking from interfering with the sound quality. Your ears can be protected from the harmful effects of noise-induced hearing loss if you use passive isolation and effective noise cancelation in combination, which is missing in the 3rd Gen Apple Airpod.
Apple AirPods (3rd generation) and the new AirPods Pro have a lot of similarities. To begin with, they're water-resistant (IPX4), feature Apple's Adaptive EQ, have a MagSafe charging case, and have spatial audio compatibility.
While the AirPods (3rd generation) are a great option for iPhone users who want to stay connected while on the go, the AirPods Pro is better suited for frequent users and those who spend a lot of time on public transit.
You may want to compare it also to our review of the Apple Airpod Max
Waterproof Feature
With an IPX4 certification, the AirPod Pro is water-resistant. For the most part, the charging case has remained the same. You may get a sense of how much larger it is by turning the old case sideways. It's not a massive improvement over the prior version, but it is a welcome development.
Sound System
The sound system is usually the most difficult to address in any review of headphones since each person's perspective is unique. Apple's efforts to make the Pro version even more remarkable resulted in the company including a technology that aims to equalize music sounds following the user's ear shape. As a result, the sound of all AirPods Pro will be quite different from person to person. The fact that your music doesn't have to compete with bus engines, airline cabins, or a busy street makes them sound better than their predecessors.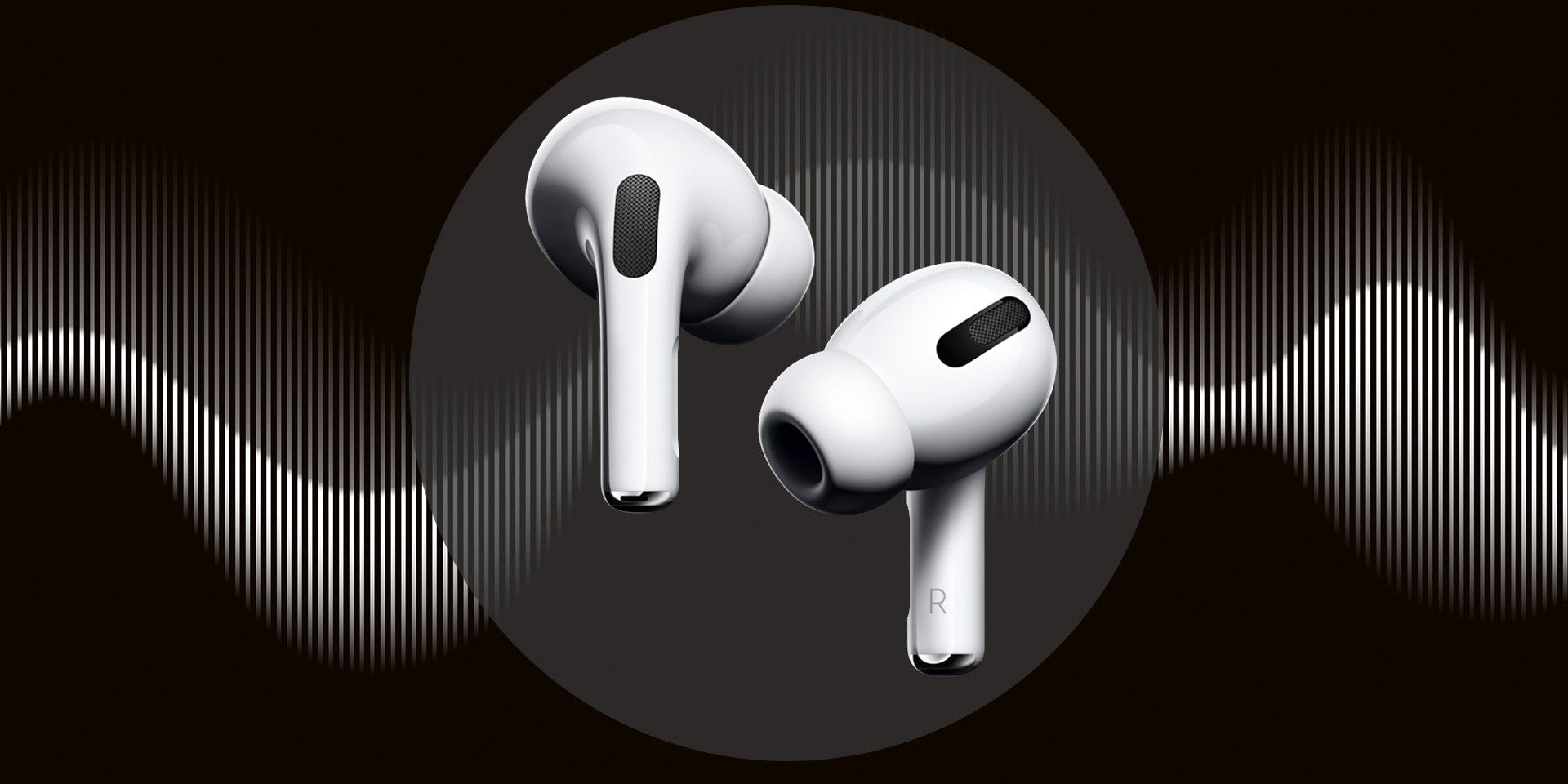 The Airpod Pro has a far higher sound quality than previous models due to the ear tips and the superb noise isolation. Despite the positives, it's still not on the same level as the PowerBeats Pro, but they are much more powerful than the AirPods 2. Discovering the bass notes demonstrates how well-tuned and well-managed the system is, with just enough focus to support the small drivers within. Even though the earbuds tend to fall into the trap of making the bottom end seem forced or false, the low end on Bad Bunny's Callaita was audible during our test. Drum kicks and deep voices are great, even though you'll lose out on several sub-bass synth sounds.
See our detailed review of the Samsung Galaxy Buds plus
The AirPods Pro does an excellent job with stable frequency response in vocals. To put it another way, the sound system design is such that no note in the midrange will sound louder than others. The high notes (11kHz and above) have some peaks of additional strength during a sound test. In tracks like Cory Chisel's Songbird, the guitar squeaks and strum may become a little too harsh for my taste, making the music seem a little disconnected. This shouldn't be much of a problem for regular users.
Comparison Table: Apple Airpod Pro Vs Sony WF-1000XM4 Vs Jabra Elite 85t
| | | | |
| --- | --- | --- | --- |
| Spec Detail | Apple Airpod Pro | Sony WF-1000XM4 | Jabra Elite 85t |
| | | | |
| | | | |
| | | | |
| | | | |
| | | | |
| | | | |
| | | | |
| | | | |
| | | | |
The Microphone Feature of Apple Airpods Pro
The microphone of the Airpod Pro is vital to its success. Nowadays, many more people prefer to talk and make calls using their Airpod than their phones. The microphone on the Pro is excellent at making video calls stress-free. The AirPods Pro does an excellent job of avoiding overemphasizing or underemphasizing any section of the frequency range between 100Hz to 3000Hz, where most of the significant frequencies of the human voice reside. For the most part, you won't have any problems making calls.
Currently, over 4,000 readers have rated the Mic form "acceptable" to "good." For genuine wireless earbuds, this is about average, but it's on the high end of what you should want to receive with a device of this sort.
Active Noise Cancellation (ANC)
Active noise cancellation is unquestionably the most significant upgrade in the current model, and they are some of the most fantastic noise-canceling true wireless earbuds available today. The deep rumbling of aircraft and trains won't entirely disappear, but the noises will sound half as loud when ANC is used. Is the Apple Pro the best at ANC in the market? No, the Sony WF-1000XM4 is still a superior option in this regard, but for the most part, the AirPods Pro is good.
The ANC system is the same as any other pair of active noise-canceling headphones, including two tiny microphones, one on each side. An internal microphone helps measure sound at a rate of 200 times per second to guarantee that it delivers the necessary sound to counter external interference.
The Spatial Audio System
Spatial audio is Apple's take on virtual surround sound. It combines the accelerometers in your AirPods Pro and a mix of algorithms and software to position sound cues all around you in three-dimensional space. As though you were in the center of a complete surround sound system, this mimics an immersive experience.
The AirPods Pro's accelerometers are meant to sync with the accelerometer in the device you're viewing videos on, which is quite impressive. In a car, the music you're listening to will only change when you move your head, rather than when a vehicle or other systems around you make a turn.
Spatial sound will work on a selected handful of devices such as Apple TV and those encoded for Dolly Atmos. The spatial sound app is only available on Apple devices, so if you don't have an iPad or iPhone, it won't function.
Head-tracking spatial audio with Dolby Atmos is supported with many Apple Airpod models.
Battery System (How long does it Last)
As far as true wireless headphones go, this model's battery life is barely over average: approximately 5 hours of continuous listening with ANC on. According to Apple, if you use active noise cancellation and keep the level at 50%, you should get roughly 4 hours and 30 minutes of continuous listening. The charging case provides enough power for 24 hours of total listening time, and the case is compatible with Qi and MagSafe charger, which makes things a lot more interesting.
Read also: Review of the Apple Beat Flex
Maintaining the Airpod Pro
To keep your headphones in good condition, you'll want to avoid using them more than a few times each week. Cleaning your earphones is just as important as cleaning your ears, so don't forget to do it. If you're looking for a step-by-step guide on cleaning your AirPods, we've got you covered. There's nothing more you'll need to get started than a bottle of liquid dish soap and a few cotton swabs.
Read this guide on how to keep the Apple Airpod Pro Clean
Is the Apple Pro Worth the Investment?
Honestly, the AirPods Pro, in my opinion, is worth purchasing if you have an iPhone. It's not only that they'll sound better, but they'll also come with additional functions and handy attachments. The new AirPods with wireless charging are more expensive, but you get a lot for your money. If you're an Android user, AirPods Pro isn't for you. Gifting an Android user a pair of Airpod Pro is nice, but they will miss out on a large portion of the features that make these buds worthwhile because of the low cross-platform functionality.
Keep a few factors in mind before making a final decision. Is there a live chat option, and how good is the company's warranty and customer service? Even though we've put together an extensive review guide here, keep in mind that it may be necessary to pay a premium for a better warranty.
What are the other options to consider?
While the new AirPods are a significant step forward over the original AirPods, there are many competing options. The best options are Sony WF-1000XM4, the Beats Powerbeats Pro, and the cool Jabra Elite 85t. These options provide comparable performance at a lower cost.
However, these options also have some disadvantages with truly wireless earphones, such as short battery life. Another excellent option is the Bose QuietComfort 45, which provides outstanding value for money. Because the batteries are significantly larger and sturdier, they will last far longer than the small cells in truly wireless earbuds.
Android users can purchase the TCL MOVEAUDIO S600 or the HONOR Earbuds 2 Lite for an affordable way to obtain the AirPods look and feel with Android capabilities. Even though they lack active noise cancellation, the Google Pixel Buds A-Series is a genuine challenger in the truly wireless market for anybody who uses the Google Assistant regularly. An excellent option for Samsung customers, who can take advantage of Samsung Scalable Codec, is the Samsung Galaxy Buds 2.
Do have a look at the new AirPod Max from Apple.
The new AirPods Max might be a good option if you enjoy everything about the AirPods Pro but aren't ready to commit to a set of truly wireless headphones. After conducting both objective and subjective testing, we can confidently claim that they are an excellent set of active noise-canceling headphones with excellent sound quality. Even though they're still prohibitively pricey, many less expensive options provide identical results. Many of the features found in the AirPods Max are also in the AirPods Pro, except that they are worn over the ears. In addition to the H1 chip, you'll find active noise cancellation features and basic features like the transparency mode, ambient EQ, rapid pairing, and spatial audio.