Intro
There are times when all you need is a simple pair of headphones that can get the job done without breaking the bank. That is precisely what you get with the OnePlus Buds Z. When it comes to workouts, these earphones are built to last and come with a dedicated app that is compatible with almost all Android smartphones.
What do you think of the Buds Z? Are they just another pair of low-cost earphones? Let's find out in this detailed review.
Who should use the OnePlus Bud Z?
Owners of OnePlus smartphones
These earphones are ideal for budget-conscious consumers, including an IP55 certification and rapid charging.
A First-hand Account of Using the OnePlus Bud Z
The manufacturers didn't do anything new with this product: they have an uncannily similar resemblance to Apple's AirPods. A stem-like design makes them simple, as do the specialized nozzles that keeps them intact. The stems of the Buds Z can get caught on the strings of face masks, despite their snug fit. One of the earbuds fell out when I took the face mask off. This is an uncommon experience with the products like the Jabra Elite 85t or other similarly sized earbuds.
Read Also: Review of the Samsung Galaxy Buds Plus
A USB-C cord and three different sizes of silicone ear tips are provided with the Buds Z, but that is about it as far as accessories are concerned.
The earphones have an IP55 certification, which indicates that they are water resistant. Mountaineers and gymnasts will enjoy the design, although a heavy dirt on your fingers can make it difficult for the touch screens. Even though the OnePlus Buds Z can be used for workouts, the lack of inbuilt controls is a stumbling block. A more flexible option from other earphones might be a better alternative.
With a touch capacitive screen for each earbud users can use the playback feature effectively. It's easy to move to the next track, all you need to do is double-tap one of the earbuds. Music can only be paused by removing the Earbuds, which is a pain. In fairness, OnePlus gets ear recognition right, so music stops when one of the earbud is withdrawn and is resumed when the other is inserted.
Is the HeyMeoldy App needed?
HeyMelody allows users to receive firmware upgrades or revamp the onboard controls of their earphones. Just make sure your device is on the latest Android software. Furthermore, the App is not currently available for  iOS devices which brings up the problem of cross-platform functionality.
You can tell that HeyMelody is a work in progress since there are just two genuine functionalities in this App. However inconvenient it may be, at least there's the possibility to controlling music straight from the headphones. HeyMelody does not support any form of equalization, whether customized or pre-set; it has no bud finding feature, and it does not support certain mode as of the date of this review's publication. We may see more functionality added to the program as it evolves. This page will be updated when changes or updates to the App are available.
Connection Issues
As long as I stayed within range of my Galaxy phone, the OnePlus Buds Z remained connected. With only a wall between the headphones and my Galaxy phone, I was able to maintain a stable connection. While riding my bike while listening to mono-mode music, I observed several hitches, but they were pretty rare and didn't affect my user experiences.
Check out our review of the Google Pixel Bud A-Series
This earphone supports both SBC and AAC codecs because it is a Bluetooth 5.0 enabled. The AAC codec is a fantastic fit for iPhones since iOS can encode it easily. On the other hand, Android has issues with AAC on various devices. Depending on the phone you have, you may even be forced to use SBC streaming because of these performance variations.
Battery Life of the OnePlus Bud Z
A consistent sound pressure level (SPL) of 75 dB enables the Buds Z to last exactly 4-hours 12minutes. True wireless earbuds typically have about four to five hours of battery life. The earbuds may be stored in the carrying case, so you shouldn't have any battery difficulties right away.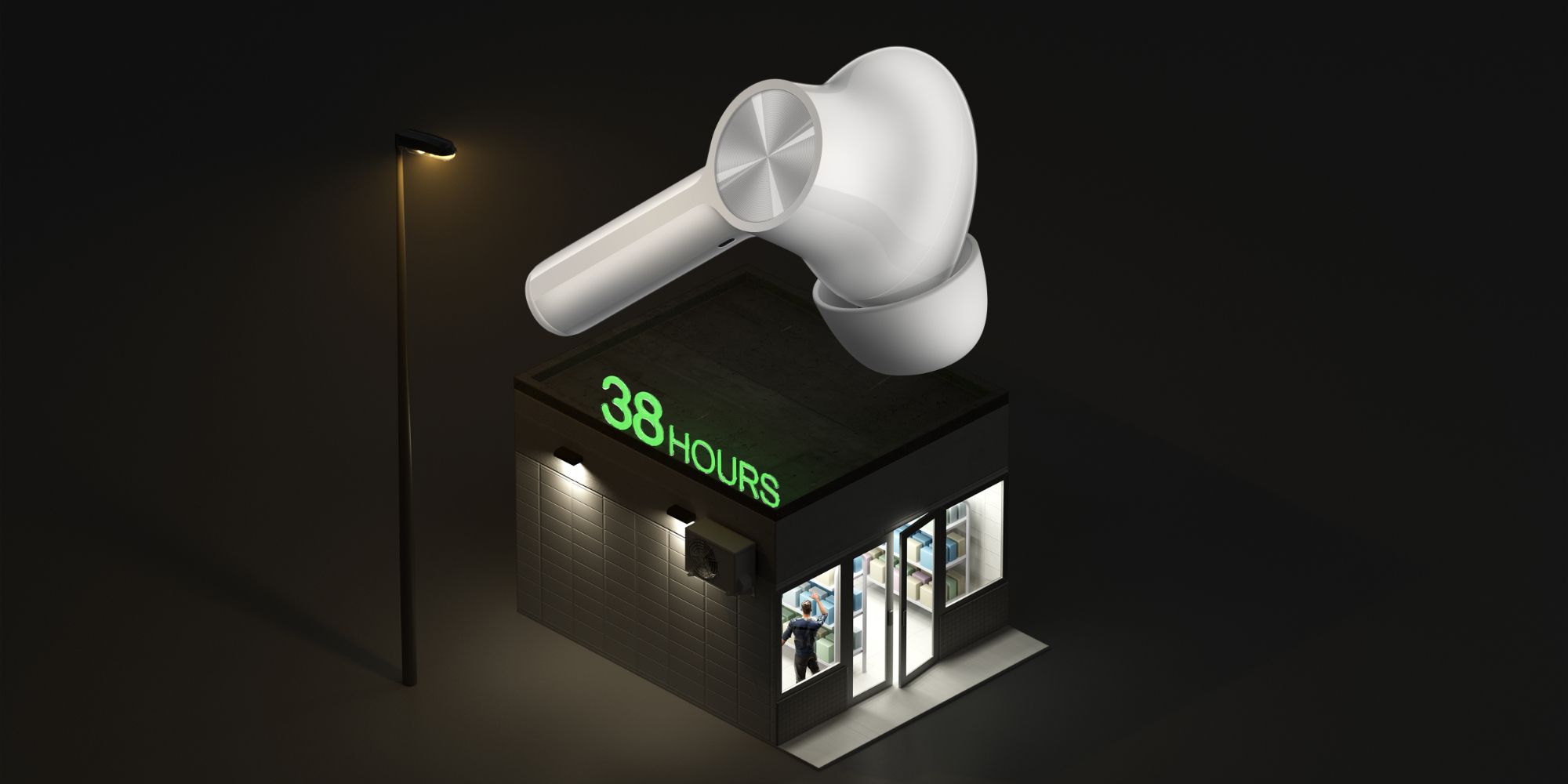 There is provision for additional charge cycles form the case that quickly charge the earphones. It takes just 10 mins of case charging to acquire 180 minutes of playback time. To charge the case you will have to get the standard Oneplus Buds because the manufacturers didn't upgrade this product with wireless charging.
The fast-charging function of the OnePlus Buds Z is excellent.
Genuinely wireless earbuds make use of solid batteries, but these cells are small. Wireless earphones' constant charging and discharging put their lithium-ion cells in a rapid route to deterioration. As it currently stands, many wireless earbuds that are used often lose a considerable percentage of their battery power within 2 years.
Apple is leading the way as the industry transforms. iOS 14 upgrade included optimization for batteries as one of its new features. They will stop charging as soon as they reach 80% of their capacity. The earphone is programmed to learn about your daily routines, like your music habits during work, once it does, your earbuds' battery life will be preserved for the long term. While this neat feature is peculiar to Apple products and accessories, we hope others will follow suit.
Blocking out background noise
Background noise is significantly reduced when the ear tips are correctly fitted and sealed to the ear canal. However, it's not as good as a pair of noise-canceling headphones. Passive isolation is still better than most in-ear headphones. Individual usage may differ from the isolation chart depicting optimal isolation performance. Consider purchasing better foam tips if the ones provided don't work for you.
The sound system and features
Although the drivers don't seem stunning, they provide a good sound for the money invested in the OnePlus Bud Z.
Bass sounds are twice as loud as midrange tones on the OnePlus Buds Z true wireless earphones' frequency response chart.
Look elsewhere if you're looking for cheap earbuds as an audiophile: Apple targeted the frequency response for a broad consumer base, and it can only be equalized using a dedicated App at this time. Because bass notes are louder than middle notes, vocalists are masked by the extra volume. Kick drums, and other loud noises may make hearing quieter sounds like voices complicated. It's not that this is awful per se— many users are still drawn to bass as a sign of high sound quality—but we must understand that bass doesn't necessarily paint an artistic picture of who music must sound.
Making Calls
The OnePlus Buds Z still employs an inbuilt microphone technology with its limits. Although audio glitches are always audible, the earphone's mic can be used for formal and informal phone conversations. Use these earbuds indoors to avoid having your caller hear the environment's wind and other external noises when possible.
Comparing the OnePlus Buds to the Z version
The sound quality of the OnePlus Buds Z is superior to that of the OnePlus Buds. Let this not come as a let-down given that the OnePlus Buds are more expensive than the Buds Z. The Oneplus Buds leave your ear canal open, making it difficult to hear your music clearly because of background noise. OnePlus Buds Z's poor fit is better than the original model's perfect fit. However, both the earphones are water-resistant, although Z is better certified at IP55 than the OnePlus Buds at IPX4. Both headsets can be used for many aerobic activities, but the more affordable option is comfortable and long-lasting.
The OnePlus Buds, despite the flaws, nonetheless have certain advantages. The OnePlus Buds are a great option if you're in a crowded location and prefer to be aware of what's going on around you. Even though the music quality suffers, it's worth it if it helps keep you alert to impending vehicles. Wireless charging is just another benefit of OnePlus' first truly wireless earphones.
Have a closer look at the OnePlus Bud Pro
Is it worth the investment?
You can get excellent sound quality for less than $50 with the Buds Z, and they're one of our top picks for genuinely wireless earbuds under that price point. Although the lack of onboard controls is a drawback, this can be fixed with a new firmware release. In terms of what they do, the earphones are excellent. They charge quickly and have an IP55 certification for water resistance. The Z is a terrific set of earbuds that exemplifies the company's conceptual beginnings for those on a budget.
Alternative Earbuds to the OnePlus Buds Z
In addition to the OnePlus Buds, the OnePlus Buds Z2 is one of the best alternative to the Buds Z. Due to their IP55 certification, these earbuds have high resistance. The AAC and SBC codecs are still supported with Bluetooth, but the connection is more stable. Active noise cancellation is included in the Buds Z2 instead of passive noise cancellation in the Buds Z.
If you genuinely prefer the stemmed look, the JBL Tune 230NC TWS is another alternative to the OnePlus earbuds. The Tune 230NC TWS includes noise cancellation. In addition, you receive a wide range of in-app assistance that works flawlessly on every mobile operating system. This headset is a good choice for those looking for a little more bass in their music despite its flaws.
Another alternative is Anker Soundcore Life A1 which is just as inexpensive as the Buds Z but smaller and lighter. This is primarily due to the elastic bands that surround the headphones. However, sound of these unusually low-cost earbuds may be improved by experimenting with the EQ settings of the dedicated Smartphone App.
The OnePlus Buds Pro and the Nothing Ear 1
Active noise cancellation, a streamlined design, and an ergonomic fit make the OnePlus Pro earbud a significant upgrade over the OnePlus Buds Z. This newer version is Bluetooth 5.2 enabled and supports SBC AAC LHDC. When the earbuds are removed or inserted, they automatically stop and restart the music. They also have IP55 certification and are packaged in an IPX4 water resistant case.
Have a closer look at the OnePlus Bud Pro
Nothing Ear 1 earphones design and casing are semi-transparent and cool. Co-founder Carl Pei's newest project, the Ear 1, has a striking resemblance to the OnePlus Buds, which he created. Rapid charging, auto-play and pause, fast in-app assistance, and an excellent fit are all included in this device's $99 price tag. For example, ANC isn't fantastic, and just a tiny number of EQ settings are supported, however, it's still a bargain.