Intro
Our recommendation of the OnePlus Buds or the OnePlus Bud Z is challenging to make because of the restricted availability and support. The OnePlus Buds Pro, a set of truly wireless earbuds designed for everyone, aims to remedy previous mistakes. The pro version is more appealing with several performance enhancements, but these upgrades come with a higher cost.
Who should buy the OnePlus Buds Pro?
Users on a budget looking for a pair of truly wireless earbuds. The OnePlus Buds Pro is a jack of all trades and a master of none.
Customers will appreciate OnePlus sticking to its tried-and-true formula—all the essentials at a lower cost than the competition.
The OnePlus Buds Pro's lightweight and water-resistant design makes them ideal for gym-bound individuals.
---
---
Using the OnePlus Bud Pro
I love the design of the Apple AirPods Pro but wish they were available in matte black. The OnePlus Buds Pro does have a matte black variant. No doubt, OnePlus took inspiration from Apple when designing the rounded earbuds with silicone tips and short protruding stems. A series of stem squeezes allows for playback, listening modes, and answering calls, just like the AirPod Pro touch controls.
This device looks high-end, regardless of how much Apple may have influenced OnePlus' design. It's a great deal. A matte black finish is complemented by a metallic stem and is also available in white.
OnePlus only provides three sizes of silicone tips, whereas Sony's WF-1000XM4 comes with four different sizes of memory foam tips. However, comfort is not an issue because the earbuds are so light. The earbuds with an in-ear detection automatically pause music when one earbud is removed and resume playback when the other is inserted.
Because the OnePlus Buds Pro has an IP55 rating, there is no need to worry about sweat or water damage to the earbuds. Combine the lightweight and durable plastic construction with these headphones to make a good workout companion. Besides the Jaybird Vista 2, very few earphones have the IPX4 rating found on the casing compartment.
See also our review of the Razer Barracuda X headphone
Is it necessary to download the HeyMelody app?
The OnePlus Buds Pro companion app, HeyMelody, provides critical features, including firmware updates, an earbud fit-test, and earbud control customization, all available for iOS and Android devices.
OnePlus decided to use Audio ID, a hearing test, instead of an EQ modification option in the app. Your hearing is tested to evaluate how well you can hear various tones at various frequencies, and an EQ setting is created to suit your preferences.
The earbuds include a function called Zen Mode Air that downloads white noise and ambient noises from the outside world. No matter what device you're using, these sounds may be enabled with ease using the earbud controls. If you regularly meditate, do yoga, or need a moment of calm after a hectic workday, these ambient sounds will be a welcome addition to your arsenal.
Three noise control choices are available on the OnePlus Buds Pro: transparent, noise cancelation, and a completely silent pre-set. In the app, you can choose between "smart" and "maximal noise canceling." Smart noise cancellation is on by default and automatically changes noise reduction in response to the surrounding noises. As the name suggests, max noise cancelation will use all the earphones' ability to block out ambient noises.
Please take a look at our review of the 2nd Generation Turtle beach stealth 600
The noise cancellation system of the OnePlus Bud Pro
The OnePlus Buds Pro's active noise cancellation (ANC) lacks sufficient power to block out noise entirely. Most listeners would probably use the "max noise cancellation" option at all times, and the smart noise-canceling mode isn't beneficial for that. When the maximum setting is turned on, you'll notice a minor decrease in a train, car, or AC unit noise. An additional 25 percent decrease in volume is applied to the frequency region of 100-1000Hz, where these noises are heard.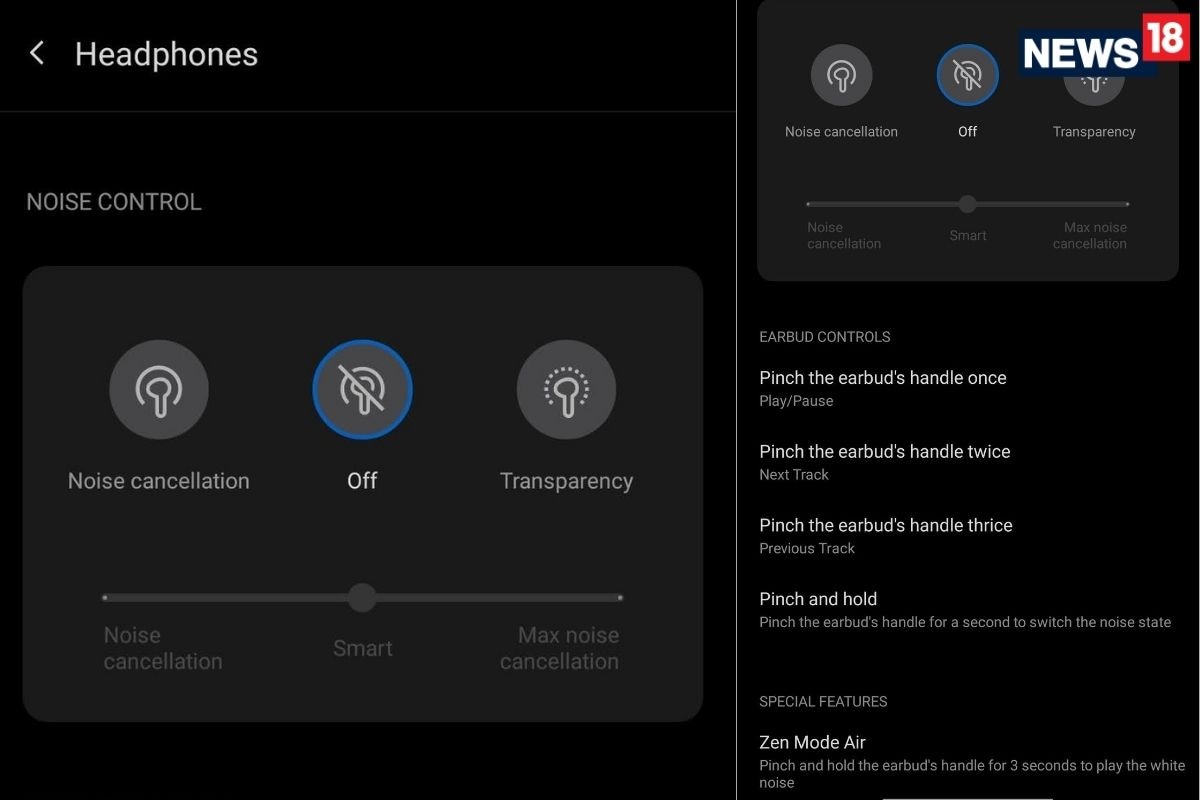 The silicone ear tips' passive isolation doesn't measure up to those of other earbuds on the market. Some high-frequency noises are still able to get through. Unless you're a regular traveler and need to block out the plane's noise, these are not the earphones for you.
Because it reduces auditory masking from outside noises, any level of isolation and ANC is preferable to none. Additionally, reducing auditory masking improves sound quality and reduces the risk of noise-induced hearing loss. However, the OnePlus Buds Pro is superior to previous versions and many models in terms of noise reduction.
The Bluetooth support codecs for the OnePlus Bud Pro are included.
Bluetooth 5.2 with SBC, AAC, and LHDC codec capabilities is used by the OnePlus Buds Pro. LHDC, as an acronym for Low Latency High-Definition Codec, is a newer standard for genuine wireless earphones. While SBC and AAC's maximum bit-rates are 345kbps, LHDC's maximum sample rate is 900kHz, making it almost three times as fast as SBC.
See also: The Bose QuietComfort Earbuds
What's the catch? As of this writing, not all OnePlus devices can use LHDC. The small print on the company's website notes that the functionality will be confined to the OnePlus 9 and 9 Pro, devices that will be upgraded to the next edition of Oxygen OS and future releases. As previously stated, LHDC compatibility will be absent on OnePlus Nord devices.
OnePlus smartphones running Oxygen OS 11 and higher include a "Pro Gaming mode" that can decrease latency to as low as 94 milliseconds, although this functionality is only accessible on OnePlus devices. The OnePlus 7 series and upwards are the only models that can play Dolby Atmos audio.
The sound system design of the OnePlus Bud Pro
As we expected, there is a nice boost in the bass and treble of the OnePlus Buds Pro's frequency response. With no custom EQ in the companion app, it is impossible to change the sound of the OnePlus Buds Pro with ease. While it's possible to tweak the EQ settings on your streaming service, those changes will be carried over to other devices you use to listen to music.
Thanks to a bit of increase in high frequencies, instrumental detail may be heard clearly with the OnePlus Buds Pro.
If you're looking for thunderous bass, these aren't the earphones for you. The OnePlus Buds Pro provides a more neutral bass response than most other earbuds in this price range.
Because bass notes seldom overwhelm other instruments, vocalists and other instruments may be heard clearly. Even when Billie Eilish's sub-bass kicks in at 2:45 in Happier Than Ever, the guitar and vocals are still clearly audible.
Battery Life of the OnePlus Bud Pro
OnePlus says that the earphones may last up to 5 hours on one charge when using the ANC feature. The earphones lasted 6 hours and 30 minutes in continuous listening at 75dB (SPL) with ANC activated. OnePlus seems to be underselling the battery life of its headphones, which is unusual for a company that is known for making exaggerated claims.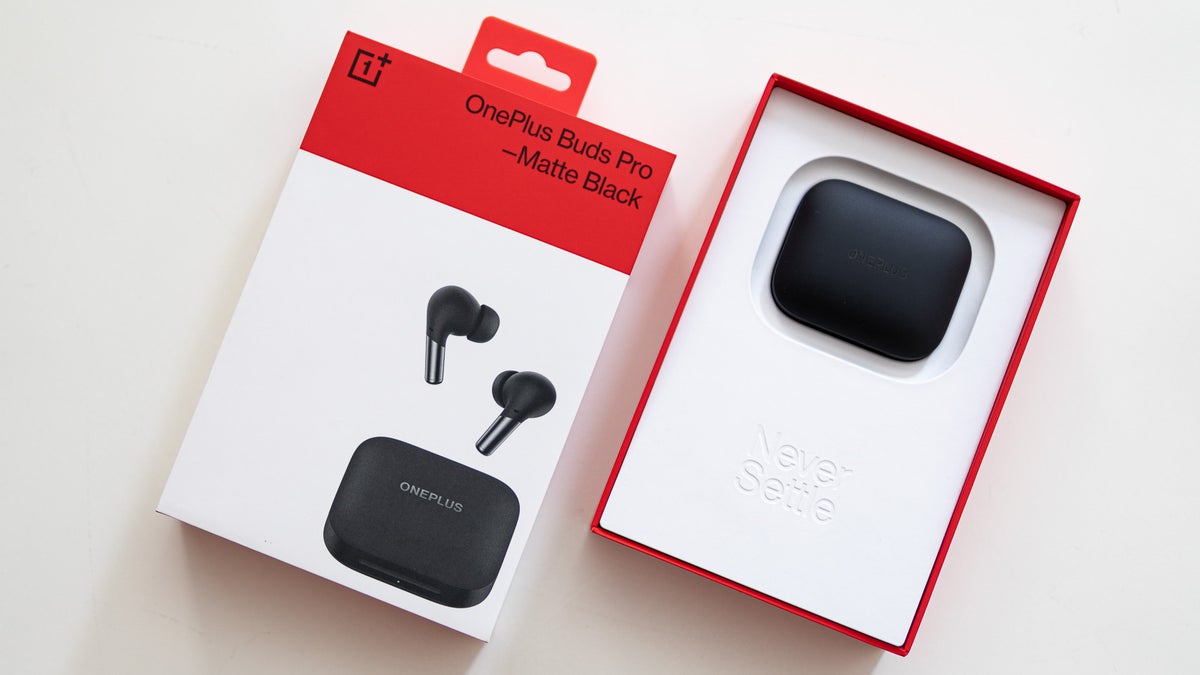 The charging case delivers up to 30 extra hours of playback—22 hours if you engage ANC the whole time. Fast charging of the case through USB-C enables 10 hours of play from only 10 minutes of charging, and you can also optionally charge the case wirelessly. There are no changeable batteries, so the OnePlus Buds Pro will only last a few years, as many other true wireless earbuds do.
The microphone feature of the OnePlus Bud Pro
Ideally, many earbuds constructed with a steam design have higher microphone quality than those without, but I found the OnePlus Buds Pro somewhat less clear than rivals like the AirPods Pro. Although you may be heard on calls using the three integrated microphones, we don't recommend them for professional use. They won't perform optimally.
OnePlus Bud Pro Vs. OnePlus Bud Vs. OnePlus Bud Z
The Oneplus Bud was OnePlus's primary audio device until the OnePlus Buds Pro was introduced. The original Buds retailed for $79, much cheaper than the new Buds Pro's higher price tag. The OnePlus Buds Pro has a closed-type fit, while the OnePlus Buds offer an open-type fit instead. Instead of copying the AirPods Pro, the OnePlus Buds mirror the original Apple AirPods, so your ear canals aren't sealed off. The first-generation earphones have an IPX4 certification, but the casing does not. Dolby Atmos support is also available with OnePlus 7 series devices and later.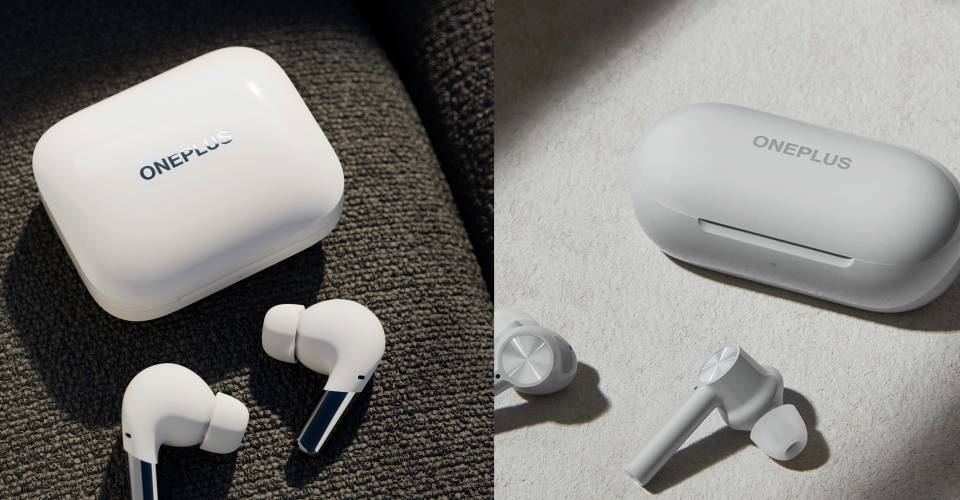 At only $99, the OnePlus Buds Z2 is an excellent value in truly wireless earbuds. OnePlus ditched the open type fit of the first-generation OnePlus Buds Z and kept it with the second-generation Buds Z2. Automatic play/pause, noise cancellation, limited Dolby Atmos compatibility, while IP55-rated earphones are all included with newer models.
Is it a good investment in the OnePlus Bud Pro?
OnePlus' motto is "Never Settle." The OnePlus Buds Pro is so good that it's hard to believe anybody could buy them without giving in to their desires. However, there is nothing to write home about in terms of personalization, sound quality, or noise cancellation.
The new OnePlus Buds significantly improves over previous models, but the price has also increased considerably. A set that costs that high should be able to do more than play music.
The visual appeal of these earphones may be enough to sway you into purchasing them, especially if you share my appreciation for their aesthetics. After all, these headphones aren't lacking any vital features, save for a customizable equalizer, so you're unlikely to have any serious second thoughts about purchasing them now.
The OnePlus Buds Pro is a mid-range true wireless earbud that lacks the wow factor, so we won't be surprised when it is forgotten in the crowd in the distant future.
Alternatives to OnePlus's Bud
Samsung and Apple's pro earbuds are superior but more costly. OnePlus has positioned itself in direct rivalry by adding the "Pro" designation to its product. If you have the money and a Galaxy phone, go with the Samsung Galaxy Buds Pro instead of the OnePlus Buds Pro. Apple's AirPods Pro falls within the same boat and can now be purchased for less than $200.
Consider the Amazon Echo Buds (2nd Gen), which are regularly on sale for less than $100, as an alternative for better noise-canceling than the OnePlus Buds Pro, additional functionality, and Alexa app connections.